Over 100 Million Yuan! Two New Roads to be Built in the SCODA, Scheduled for Completion in November.
2021-05-26 16:15:15
admin
source:
share:
Recently, Qingdao Public Resources Trading Electronic Service System published the construction tender announcement for the new roads supporting the infrastructure related to the SCODA. The two new roads are Huaihe Branch Road (Chuangxin Avenue–Weimin Street) and Xiangjiang Branch Road (Guihua Road–Chengming Street).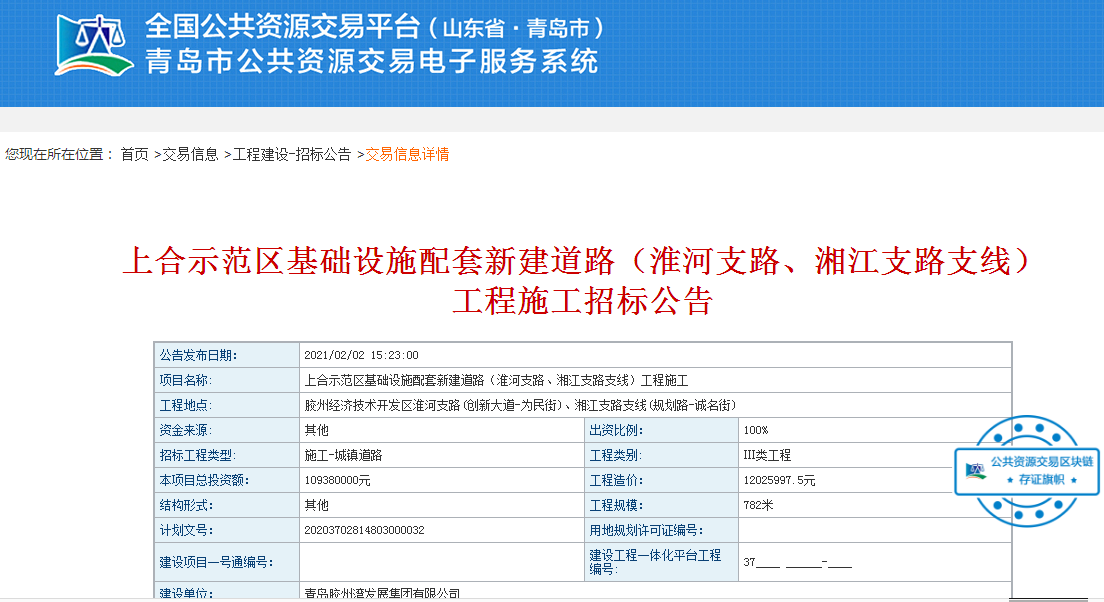 According to the tender information, the planned duration of the project is 270 days, with a planned start date of February 25 and a planned completion date of November 22. Upon completion, the project will further optimize the road traffic environment of the SCODA.